Welcome to St. Stephens! Our parish, of about 100 families, is clustered with the three churches in Beloit. We are a parish with great spirit, and have many parishioners who are involved in the general upkeep of the parish, teaching our children Faith Formation, and offering a number of social and fundraising events . We boast of being a "Catholic Faith Community," taking pride in our Catholic witness to the Clinton Community. 
Join us  for the Eucharist or for any  parish event.

 
Monsignor Dan's Weekly Message
Thou

ghts for the Week
Happy Mother's Day! May each and every mother of children know how they have fulfilled an especially important role in God's salvation plan for all his sons and daughters. God bless you for your total gift of nur-turing and guidance to all of us whose fragile begin-ning you fed with your love and very lives and continue to see us through with all our ups and downs in life's unpredictable journey.May is the month of Mary. Let us call upon our Blessed Mother to protect us and defend us against the wickedness and snares of the devil. May the Virgin Mary always lead us to Our Lord and Our Savior for She always knows where to find Him.
Please pray for those who are being confirmed this coming Wednesday at Our Lady of Assumption Parish in Beloit from St. Stephen's Parish. May the Holy Spirit fill them with the fire of love for Jesus Christ and em-bolden them to witness to Him with faith and courage.
Please mark Sunday, July 21st. All of our four cluster parishes are planning an outdoor Mass at Telfer Park. It will be a first time event for our parishes to cel-ebrate together the precious gift of our Catholic Faith with prayer, food, entertainment and wonderful people of faith. More information to follow.
God Bless you!
Monsignor Dan Ganshert
Free Concert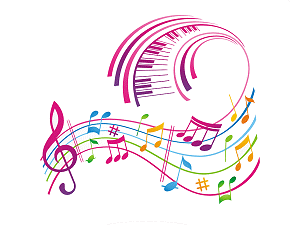 Join us on Saturday, June 1, 7 p.m. for a free concert at St. Thomas Catholic Church, 822 E. Grand Ave, Beloit with complementary refreshments. Sixteen area professional musicians and vocalists will perform jazz, classical, and movie themes. All donations will be sent to the Milwaukee chapter of the Pancreatic Action Network to support pancreatic cancer research
40th Anniversary Priesthood
Fr. Michael Resop will celebrate his 40th Anniversary on Sunday, June 2, at Our Lady of the Assumption Parish. Mass will be celebrated at 2:30 p.m. followed by a reception in Assumption Hall from 3:30—5:30 pm. You are invited to join us that day or join in spirit and prayer
Special Wedding Anniversary Mass
What ANNIVERSARY are YOU Celebrating? Bishop Donald Hying will be recognizing couples celebrating 50,55, 60 or more years of marriage and newlyweds celebrating their first three years on Sunday, August 11, with a Mass at 2:00 p.m.at St. Francis Xavier in Cross Plans. Mass will be followed by a cake, coffee and punch reception. This is an invitation-only event! Please cal the parish office (608-676-2241) or email: parish@ststephensclinton.com by June 3, and let us know you are celebrating one of these special anniversaries in 2019. Please include your name and wedding date.
Spiritus Missionary Team
In Search of Young Adults! SPIRITUS is seeking Catholic young adults, 21-29 years of age, to join the SPIRITUS missionary team this August. SPIRITUS ignites the faith in thousands of young Catholics through retreats and parish youth ministry each year! Missionaries live in community and travel to parishes and schools throughout Wisconsin; they receive training, formation, spiritual direction, lodging, food, a monthly allowance, health insurance and a $2,000 stipend upon completion of the 9-month program. It is a unique opportunity to serve our Lord and help young Catholics grow in faith. Visit www.spiritusministries.org, contact Rachel at recruiter@spiritusministries.org, or (920) 722-8918 x113 for more information.
Food Pantry
FOOD is always needed by the Clinton Community Outreach Program's Food Pantry. Bring them to the gathering area, and we will deliver to the food pantry. Thank you!
Remembering Loved Ones
Remembering Our Loved Ones In Death and In Life'
In each Mass that is said in our parish, and most parishes, the priest has a personal intention or prayer remembrance, These intentions are usually requested by parish members and are often for deceased loved ones. The intention can also be for a significant event such as a wedding, birthday, anniversary or any special intention, person or need. For this request, a small stipend is offered, presently $10.00. To schedule a Mass or Masses call the parish office-608-676-2241.
Monthly Cleaning Volunteers
Thank You to the Family Volunteers for the
Month of May
Volunteers Needed!!
Sign-up form along with cleaning instruction sheet is in the Gathering Space at Church
Thank you!
Mass Times
Saturday - 5:00 pm (Reconciliation 4:00-4:30)
Sunday - 9:00 am
Monday - No Mass
Tuesday - 5:00 pm
Wednesday - 8:00 am
Thursday - 10:45 @ Alden Meadow Nursing Home
Friday - 8:00 am
Do You Order from Amazon?
S M I L E AMAZON
Remember, if you order online from Amazon be sure to
use the Smile Amazon website then St. Stephen's will receive
5% of your purchase.
NOTICE: When you click on our unique link below
https://smile.amazon.com/ch/39-1461771
you are automaticaly asked if you want to support St. Stephens Catholic Church.
Spiritual Lending Library
There are spiritual reading books available in the hanging book holder in the Gathering Space next to Monsignor's sacristy. Feel free to borrow any book/books you want to read. If you have spiritual reading books you would like to contribute, please bring them to the office. Trade or Share the joy of a good religious book with your parish family. Happy Reading!
Several NEW BOOKS from the Dynamic Catholic Institute have been added to the library.Check out the website: https://dynamiccatholic.com
NOTE: Whether you want to become a great decision-maker, strengthen your marriage, get more out of Mass, or deepen your prayer life, the FREE bestselling Catholic books by Matthew Kelly and other leading Catholic/authors will inspire you to take the next step in your journey. Check it out!
Discover the section on Pope Francis -
News - Reflections, Videos
Also, the "News" section of this website contains up-to-date news-feeds.
Bible Search
Website Questions?
Questions about website information?
Please call St. St. Stephen's Parish Office - 608-676-2241
Office Hours
Mondays & Thursdays: 9:00-3:00
Tuesdays & Wednesdays: 8:00- 1:00
Father Bill's New Address
Fr. Bill Connell, St Mary's Health Center, 3401 Maple Grove Dr., Madison, WI 53719